Skip to Content
MPB Health & Wellness Retreat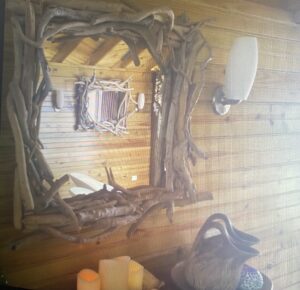 Coming in 2022
MPB Health & Wellness Retreat
MPB Group is a multidisciplinary outpatient mental health clinic that provides mental health services to clients of varying ages and socio-economic backgrounds in the state of Maryland. It seeks to expand services to offer a unique holistic retreat experience to those beyond its current clients – aimed at providing a deep healing by way of a connective experience to nature.
Goals
Offer a unique holistic healing experience that includes art therapy, music therapy, massage therapy, nutrition/medicine, mindfulness and meditation exercises and clinical individual and group sessions aimed at providing clients' resolution to their internal and external conflicts that are born from internalized stress and trauma in the outer world.
Provide a unique, balancing, rejuvenating and sensual experience that offers a sense of peace and serenity.
Specifications
MPB's Health & Wellness Center will offer the retreat experience in two locations – within the continental United States (TBD) and on the beautiful island of Jamaica. This is meant to be an intimate healing experience and as such, capacity will be limited to 8-10 persons per retreat.
Themes
Escape & Surrender
Detach & Detox
Shadow Work
Women Empowerment
Couples Retreat
Sexual Renewal
Digital Detox
Post COVID care
PTSD Care & Containment
Helping the Helpers
Breaking out old Patterns
Reversing our Biological Age
The Gift of Wellness