Skip to Content
Healing Escapes Foundation Retreats
"It's not a trip, it's a journey"
Mission
Our luxury holistic retreats that designed to be immersive experiences – respecting and absorbing the rich culture of the land and its peoples. They take place at private all-inclusive villas in a peaceful, natural setting. Our retreats are not "extractive" but rather "integrative" in that we intentionally join with and integrate the local community into each and every retreat. They take place private villas, are all-inclusive, in a peaceful, natural setting.
Our holistic mental health retreats tap into the five senses in order to help you escape, surrender and restore balance.
Sound
Sound Bath – a meditative concert for stress reduction and relaxation. We'll join together to experience a calming, centering symphony of sound designed to calm and center self.
Touch
Oshun DreamSpa led by Mr David Gordon – a massage therapist with 20 years of experience who has a unique talent, passion and love of his craft. Mr Gordon has an innate connection with self, others and nature. He has transformed his unique talent into his purpose, his passion and his life's work. Mr Gordon and his team of professional massage therapists offer customized individual whole body massages which tap into the chakra energy sources to loosen and free energy blockages within the body and achieve a sense of relaxation and peace never felt before. They also offer experiential couples massages to teach you how to enhance you and your partner's sexual pleasure and learn how to deliver pleasure to one another in mutually desirable ways.
Mind & Body
Certified Pilates instructor and somatic practitioner, Oana Blandon. You will greet the sunrise each morning through "flow" and bid "adieu" to the days on the beach at sunset through gentle stretching movements.
Taste
Native Jamaican chefs who put love into the cooking process share the ways in which they carefully select and mix together locally sourced food to create delicious and nourishing home cooked meals your taste buds will always remember . Daily delicious dining is inside or alfresco on the veranda. A torchlight beach party is sometimes a welcome end of retreat surprise with fresh fish cooked on the grill.
Upcoming Retreats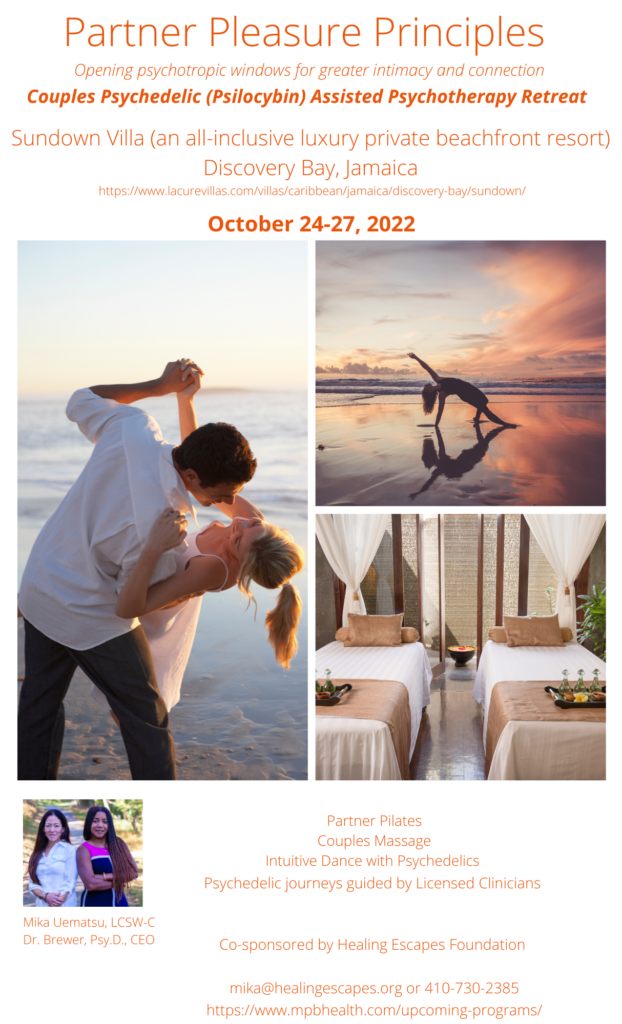 Contact us today for more information