Skip to Content
Couples & Family Institute
Couples & Family Institute (CFI)
We believe the family unit and strong couple relationships represent the foundation and core of society. Our mission is to partner with couples and families in an effort to help, support, guide, and heal as they journey through life's challenging circumstances and events.
We created the Couples & Family Institute of MPB Group, Inc. to provide comprehensive programs that address issues germane to couples and families.
The journey towards healing relationships may need guidance, the CFI team is ready and able to help you navigate the struggle through the maze, road, or circle you may find yourself in.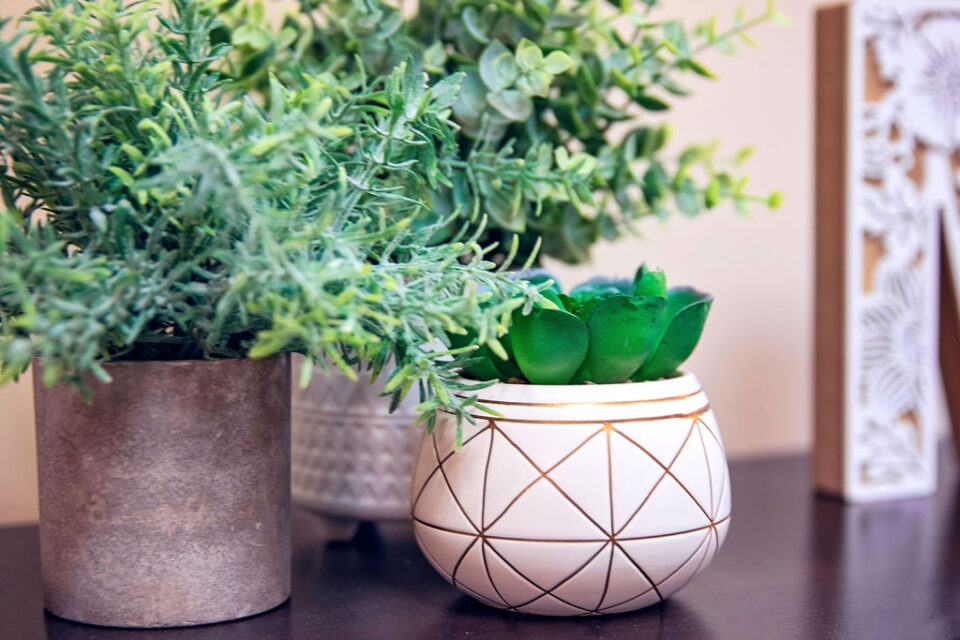 Specialized CFI Programs
Family Therapy Program

Adoption, Foster care and Guardianship Program
Blended Family Program
Parent-Child Reunification Program
LGBTQ+ Family Psychoeducation & Support Program
Integrative Services Family Support Program
Traumatized Child – A Family Systems Approach

Couples Program

Pre-Marital Counseling
Discernment Counseling (Mixed Agenda Couples)
2 Become 1 (2Be1) – A Singles Program

2Be1 – A Singles Program
The Couples & Family Institute's 2 Become 1 (2B1) Program's mission is to ensure couples and families discover, develop and live contented and fulfilling lives. We want to guide and facilitate unattached and fully available singles towards a meaningful monogamous relationship that leads to an everlasting marriage.
We are not meant to be alone. Fellowship, friendship, love, and connection is part of our DNA (disclosure – I am not a scientist). The CFI team wanted to build something different from online dating apps. Our goal is to help singles navigate the dating world by hosting meetings, sharing our expertise, and guiding singles into couples.
Who
Unattached & fully available singles
26 years old or older
Singles seeking a monogamous relationship
What
A Singles Program with a twist

A team of trained couples & family therapists guide singles into couples
When
The LAST Thursday of each month @ 8:00

September 28, 2023
October 26, 2023
November 30, 2023
December 21, 2023
Where
6440 Dobbin Road, Suite D, Columbia office
Cost per meeting $45.00 pay via this link
If you want to begin meeting singles in a safe and welcoming space, simply click on this link below to complete the screening/submission form.
*If you are bringing a friend, please be sure to complete the transaction for your registration ($45) AND the fee to bring a friend ($35).
Graduating to the Couples Program
Singles graduate to the couples' program. We meet once per quarter and will work through crucial topics for couples to develop a solid and lasting relationship.
Who
Newly formed couples seeking to maintain a solid monogamous relationship
What
A team of trained couples & family therapists guide the couples towards marriage
When
The 2nd Thursday of each month @ 8:00
Where
6440 Dobbin Road, Suite D, Columbia office
Cost per meeting $95.00 pay via this link
CFI Think Tank
Much like the cafes in Paris circa 1870 or Vienna early 1900s, CFI Think Tank is a gathering of Marriage & Family Therapists and other Systemic Thinkers who share experiences, collaborate on cases, connect with others and advance knowledge in a passionate and lively way. While our spirited sharings unfold, we enjoy food, spirits and beverages that round out our monthly meetings.
There are two ways of joining our get togethers – virtually every 1st Thursday of the month at 10:00 am and/or in person every 1st Thursday of the month at 7:30 in our Columbia office – 6440 Dobbin Road, Suite D, Columbia, MD 21045.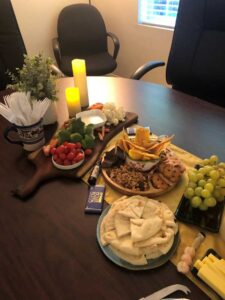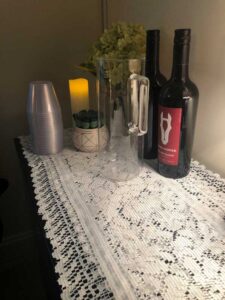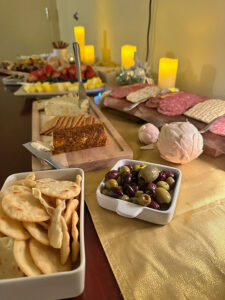 We offered free membership through the end of 2022, however, if you are joining us for the first time, your first visit is free. We know you will enjoy and grow from the experience, that you will gladly join our membership. Please click the link below to join.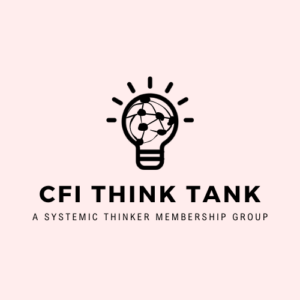 The CFI Think Tank continues to grow in membership. Nearly for a year now, systemic thinkers have gathered to collaborate and share techniques in a friendly and welcoming comradery that is truly special. We invite you to join our next meeting, please email cfi@mpbgroupinc.com.
Annual membership is $155.  Online payment is available with this link:
Cash, Maryland Medicaid & CareFirst Blue Cross/Blue Shield insurance accepted